Performers
Magali Schwartz (Mezzo soprano)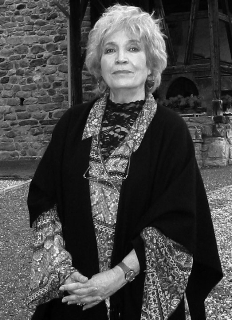 After her studies in classical voice and winning the International Competition of Geneva, Magali Schwartz completed her training in master courses with, among others, Hugues Cuénod, Janine Reiss, und Huguette Tourangeau (Canada), Winifred Radford (London) and Eric Viethier.
In the first half of her career, Schwartz performed all musical genre (oratorios, 'Lieder', opera) with known conductors and soloists (among them, Jesus Lopez-Cobos, Nello Santi, Wolfgang Sawallisch, Serge Baudo, Michel Corboz, Eric Tappy, Hakan Hagegard, François-René Duchable, Jennifer Smith, Piero Capucilli). Her growing interest for theater and for first performances of contemporary music led her to numerous adventuresome engagements as actress, singer and teacher for voice and speaking voice ('voix parlée). Schwarz has participated in Pro Hevetia projects, among others as teacher in master courses in South American. She continues to devote herself to the classical repertoire and teaching future singers.
In the theater, she has played the role of the Queen of the Night in « L'ignorant et le fou » by Thomas Bernhard, and more recently in the role of Joséphine in the staged version of a short story of Franz Kafka at the Théâtre de Vidy in Lausanne.
She has performed contemporary music from Nono, Berio, Cage and Varèse and has sung in first performances of pieces by Klaus Huber, Jacques Demierre, Franceso Hoch, Michel Wintsch und Thüring Bräm.
Brigitte Ravenel (Mezzo soprano)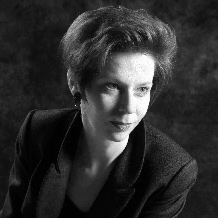 Based in Nyon, Switzerland, Brigitte Ravenel, concentrates on a special repertoire, for example singing and reciting (2008) in R.M. Rilke's "Le chant d'Amour et de Mort du Cornette…" set to music by Frank Martin in a version staged by Gilles Lambert. Her recordings combine the songs of Arthur Honegger and Kurt Weill. She created and organizes the concerts "Pleine Lune en Duo" and "Les Intimes" within the July/August concert series "concerts inédits" at the Château de Nyon.
In addition to these independent artistic activities are the concerts Ravenel gives throughout Europe as soloist and in an ensemble of the Swiss radio, accompanied by the orchestra "I Barocchisti" under the direction of Diego Fasolis.
Sarah Pagin (Soprano)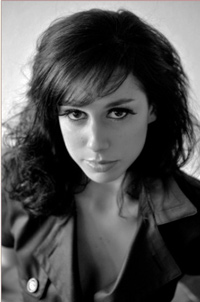 Born into a family of musicians, Sarah Pagin began her musical education at the age of seven with the violin, but quickly realized that singing was her vocation. She started voice studies at the Geneva Conservatory of Music in Maria Diaconu's class, continued her vocal training in Verona with Alida Ferrarrini and in Strasbourg with Magdalena Cononovici and finally with Magali Schwartz in Geneva.
Pagin made her debut in 1999 in the role of Maria in Bernstein's "West Side Story" at the Palais de la Musique et des Congrès (Strasbourg). A series of recitals followed, among them in Edvard Grieg's house in Troldhaugen, Norway (2006), in Vienna for a celebration of the entrance of Rumania in the European Union, at the closing concert of Saint-Jean-Cap-Ferrat festival (2007), and at the Billiers (France) Festival "Les Harmonies" (2008).
Her other performances include singing Modiste in Nino Rota's opera "Le chapeau de paille d'Italie" in Geneva in 2005, Barbarina in "Le Nozze Di Figaro" at the Timisoara Opera House in Roumania (2007, the Grande Sacerdotessa in Verdi's "Aida" Frank Martin's "Maria Tryptichon" (2008), sang in the "Carmina Burana" for the Radio France Festival (2008), Mozart concert arias with the Orchestra della Toscana, conducted by Eliahou Inbal (2009), and performed the role of Mary in the premiere of Gérard Calvi "La Cantatrice Chauve" in Montpellier. Upcoming performances include roles in Grieg's "Peer Gynt" with the Orchestre National d'île-de France under Yoel Levi, Mendelssohn's "Lobgesang at the Victoria Hall in Geneva, the role of Gontran in Chabrier's "L'éducation manquée" in Montpellier, as well as soloist in this chamberopera by Thuering Braem.
Philippe Huttenlocher (Baritone)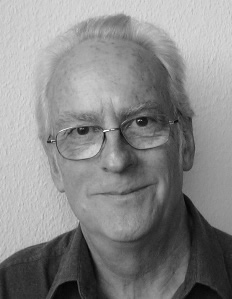 After receiving his diploma in violin at the Conservatory of Neuchâtel, Philippe Huttenlocher, born in Neuchâtel in 1942, did vocal training with Juliette Bise, with whom he completed his soloist diploma with honors. His singing career then began with the Ensemble Vocal de Lausanne under the direction of Michel Corboz. In 1975 he sang the role of Orfeo in Ponelle/Harnoncourt 's legendary Monteverdi Cycle in the Zurich Opera House, moving on to perform in Buenos Aires in 1982 and in North America in Bach's "St. John's Passion". 1985 marked his debut with the Berlin Philharmonic in Bérlioz's "L'Enfance du Christ", conducted by Yehudi Menuhin.
Since 1990 he has sung regularly for concerts and recordings with Marc Minkowski and his "Musiciens du Louvre". He has performed in many premiers of contemporary works and gives master courses in Tokyo, Buenos Aires, Prague and Lyon. Huttenlocher began to conduct, taking over the direction of the chorus "Da Camera" in Neuchâtel with which he has performed, among other works, Handel's "Messiah" and Haydn's "The Seasons".
Several recordings of Philippe Huttenlocher have been made under the Erato, CBS, EMI, Ricercare and Claves labels. He is one of the great Swiss singers of his generation, continuing his classical career but remaining always open for new experiences.
www.bach-cantatas.com/Bio/Huttenlocher-Philippe
Karel Valter (Conductor)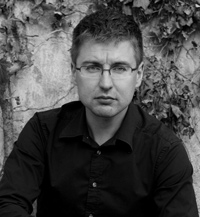 Karel Valter completed his first musical degree at the Conservatory in Prague. In 2006 he received a diploma with honors for the baroque 'Flûte traversière' from the Schola Cantorum Basiliensis and in 2007 completed his conducting degree at the Muskhochschule in Luzern, also with honors. He continues his musical education in master courses with Bernhard Haitink and Libor Pesek.
As conductor, he has led many ensembles at an international level, including the Festival Strings Lucerne, the Philharmonie von Teplice, the Philharmonie Kosice and the Junge Philharmonie Zentralschweiz.
He has additionally been active as a conductor for contemporary opera and theater performances, among which were Thüring Bräm's "Tribschener Idyll" in Lucerne and Andreas Pflüger's "Mord im St. Johann" in Basel. As instrumentalist, he is a sought-after specialist for old music. In the season 2009/2010 he has been invited as guest conductor for the baroque orchestra "Capriccio" in Basel.